Tire Sales And Service
TPMS or Low Tire Pressure Sensors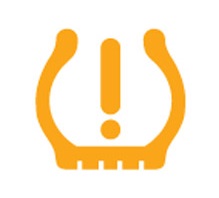 With the latest test equipment, we are able to diagonse and repair Tire Pressure Montoring Systems for most Cars, SUV's and Light Trucks.
Low Tire Light On and all the tires have the proper pressure?
Low Tire Light On after a tire rotation?
Message on Dash reporting a tire in a certain position (ie. right front) is low and pressure is correct?
We can easily repair all these common problems
---
We offer new tire sales as well as repairs at every day low prices.
With the latest equipment, we are able to mount and balance most auto and light truck tires.
The brands we carry are:
Bridgestone
BF Goodrich
Cooper
Dunlop
Goodyear
GT Radial
Kelly
Michelin
Toyo
Uniroyal
We can get most other major brands in as well.
For more inforamtion on tire sizing or pricing, plaease call the number below.



Call 604-271-4844 to book your appointment