Complete Automobile Servicing & Repairs

We offer full vehicle services for most domestic and import vehicles. Our specialty is with Japanese Imports, Korean Imports and Domestic Vehicles.
Our goal is to maintain and repair your vehicle quickly using supplies that hold the best value for you. We choose parts based on quality over price. This allows us to keep you happy and your vehicle on the road.

We have your vehicle specific maintenance schedule and offer competitive rates for regular maintenance and repairs.
Brake Service
Brakes are about the most important system on your vehicle. If nothing else works, you want to be able to stop.

We try to use brake parts that match OE (original equipment) specifications. There are many options when it comes to brake parts. While many products "fit", they will not perform the same as OE.

We will recommend parts that match OE specs when quoting on a brake repair. There may be lower cost parts available but we try to use the recommended parts when possible.

There are even cheap alternatives coming from the vehicle manufacturers so getting a set of brake pads from the dealer does not always mean they are the best ones to use.

Please call to book an appointment to have your brakes inspected before we quote on a cost. There are many items that may need replacement and we can not give you a price without knowing what parts need servicing or replacement.
Computer Diagnostics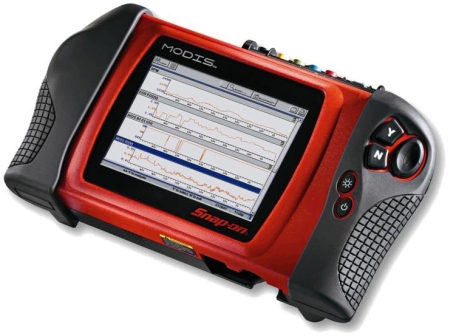 Does your Check Engine Light come on?
Is your vehicle not running the way it used to?
Computers are used to control many functions on new vehicles from the engine and transmission to the lights or radio.
If the computer detects a fault in an engine control system the check engine light will come on. If the problem goes away, the light will be turned off and the trouble code will be stored for a short time.
While the check engine light being on indicates a fault, it should not be assumed that the component associated with the code is always the reason for the light being on. The check engine light is a tool to guide the technician in the right direction before proceeding with a repair.
A vehicle should be brought in as soon as possible to diagnose why the check engine light is on. Some problems can cause damage to your vehicle's other components while others will not.
If your check engine light is flashing, the vehicle should not be driven. Have it towed in before damage occurs.

Air Conditioning Service
Is your A/C still really cold? If not it is time for an air conditioning service.
With the latest automotive A/C equipment, we can easily diagnose and repair your vehicle's air conditioning system. Even a small leak over years can cause your A/C to not be as cold as before. A recharge with a leak detection dye will help find even the smallest leaks. Or maybe the problem is just a dirty cabin air filter.

To be sure, bring your vehicle in for a complete diagnosis.

Tune Up Service
A tune-up on a vehcle usually consists of changing the spark plugs, pcv valve, air filter and fuel filter along with checking the proper operation of the ignition system, fuel delivery system and air intake system.
On most vehicles, these systems are controlled by a PCM (powertrain control module)

After checking the vehicle, there may be additional recommendations for other components as well as the above items.



Cooling System Service
Cooling system services are important for the proper operation of your vehicle.
Flushing the cooling system prevents problems with the system getting plugged or the antifreeze getting corrosive. Vehicles have either regular (green) antifreeze or long life antifeeze. (pink, blue, purple etc) Regular antifreeze needs to be flushed every two years to maintain your cooling system. Long life antifreeze typically needs to be changed after five years.

We use a coolant exchanger to change almost all of the coolant in your vehicle without the need to hook up a hose from a water tap and push out the coolant. (Most coolant would end up in a storm drain using the hose method)

Other aspects of cooling system servicing are the coolant hoses, waterpump, thermostat and heater core. Inspecting these items on a regular basis helps to prevent any breakdowns.
Scheduled Maintenance
Along with regular oil changes, your vehicle manufacturer has a schedule for other maintenance.

This is usually considered to be a minimum and the dealer may offer a different schedule. Some of the dealer schedules only consider how many months the vehicle has been in service and not how far it has gone.

We have the manufacturer's schedule of maintenance for most vehicles. Please call if you have questions about a maintenance schedule for your vehicle.

Our recommendation is usually right between the dealer's schedule and the manufacturer's. We may say to only come back twice a year if you do not drive very often.

Oil Change Service
Changing the oil in your engine is about the most important service you can do to prolong the life of your vehicle.

5000 km is usually the recommended interval for older vehicles. (or at least once a year)

8000 km for many newer vehicles or some have built in maintenance reminders.
We use 0w20, 5w20 or 5w30 oil for most vehicles unless your vehicle requires a different grade or a synthetic oil.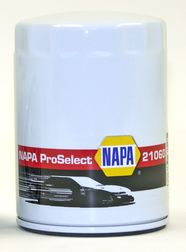 Tire Sales And Service
TPMS or Low Tire Pressure Sensors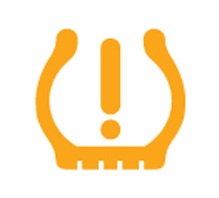 With the latest test equipment, we are able to diagnose and repair Tire Pressure Montering Systems for most Cars, SUV's and Light Trucks.
Low Tire Light On and all the tires have the proper pressure?
Low Tire Light On after a tire rotation?
Message on Dash reporting a tire in a certain position (ie. right front) is low and pressure is correct?


We can easily repair all these common problems

We offer new tire sales as well as repairs at every day low prices.
With the latest equipment, we are able to mount and balance most auto and light truck tires.
The brands we carry are:
Bridgestone
BF Goodrich
Cooper
Dunlop
Goodyear
Kelly
Michelin
Toyo
Uniroyal


We can get most other major brands in as well.

For more information on tire sizing or pricing, please call us.

Timing Belt Service
The timing belt keeps the top and bottom components of your engine rotating at the proper ratio. If the belt breaks, the engine will stop and in some cases the engine will be damaged.

An interference type engine does not have enough clearance between the pistons and the valves if the timing belt breaks or skips. The repair, after breakage, on this type of engine usually includes removing the cylinder head, replacing the valves, valve guides and the timing belt.
Along with the timing belt there are other components that may require replacement with the timing belt.
These include: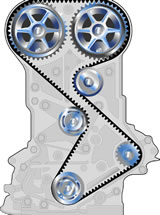 Timing Belt Tensioner
Idler Pully
Water Pump
Valve Cover Gasket


The recommended schedule for replacement varies by manufacturer and engine. As a rule of thumb, replace a timing belt after 96,000 km or 5 years. (some are as low as 35,000 km or as high as 170,000 km.)